Players involved:
The Admin is the big player here. The Admin sets the site and has the complete authority over the site. The Admin decides on setting up the commission limits, member management, Request Accept duration, Category settings, Car Settings, Transaction settings, Payment settings, and Email settings. By using this platform, as an Admin, you can earn money in a more profitable way.
A Rider can register directly through the App. Rider can track the online drivers in the nearby area and set the pickup location. He can select the vehicle model and can check details including minimum fare, price per mile and price per minute for each model. They can track their booking history too.
Driver can register directly thru the application. The driver is approved by the Admin. He can update the status like arrival at the pickup, booking rejection, the customer drops off etc. A driver can track the booking history and can monitor the status of bookings.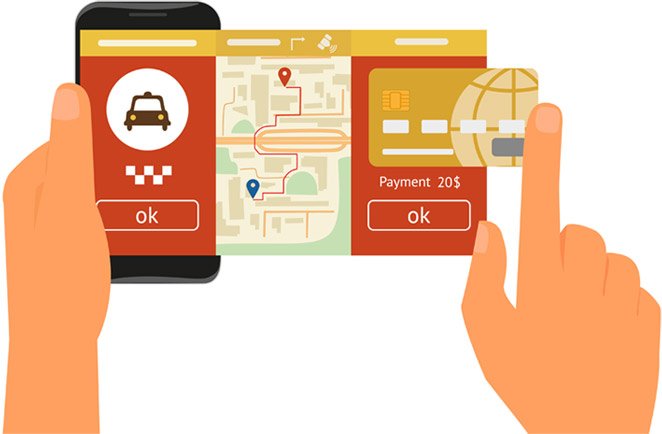 How the Payment flow works!


Passengers
Passenger registers on the Uber Clone. During registration, his payment details (Credit Card details) are stored in the App.
Passenger then goes for requesting Ride. Upon Selecting cab type, all nearby available cabs will be displayed on google map keeping his location in center.
A ride request will be sent to nearby cab drivers.


Drivers
Driver Logs in into the Driver Uber Clone App. Driver sees recent ride requests from the passenger.
Upon accepting the request, he will be able to chat with the passenger and start to drive to passenger's pick-up location.
Upon reaching the pickup location, he will start the ride.
Once the journey is over, driver would taps on end ride button. Payment will be immediately be deducted from Passengers Credit Card Account and will be calculated based on the distance traveled, tax and other charges.
Driver and passenger, both will be able to post reviews and ratings for each other.
Admin
All the payment will be transferred from Passenger's Credit Card to Site Administrator's Official Account.