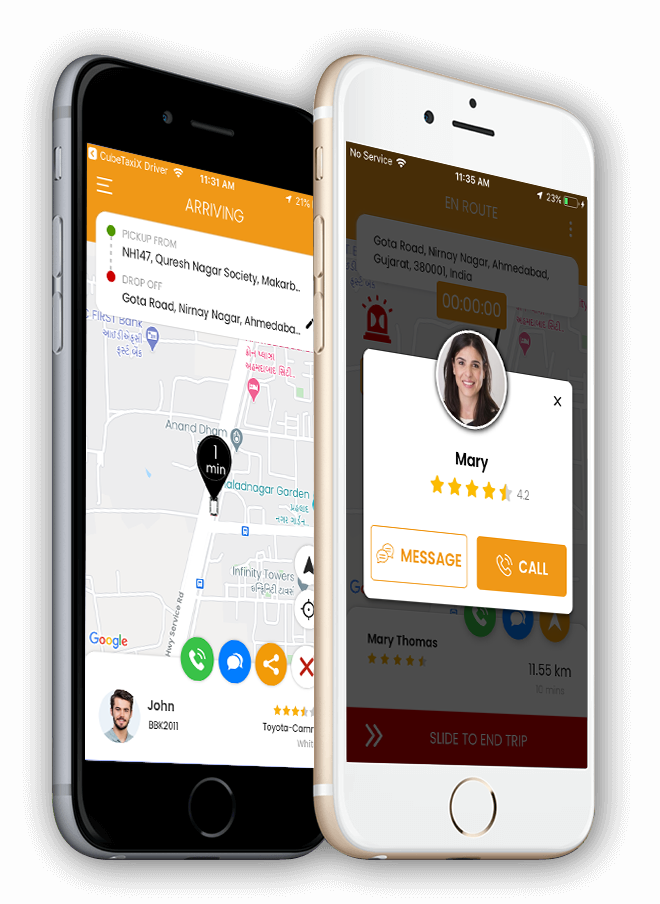 Uber Clone Package
We are happy to inform you that we have assisted many companies in launching their Uber app clone recently. We take pride in our ability to launch all Apps and Web Panels for you under your Brand name on your Server & Play Stores in just 3-4 working Days. This also includes adding your preferred Language, Currency, Logo and White Label Uber app script.
Our standard Uber clone app | GrabTaxi clone package consists of following Apps & Web Panel :
Uber like Website
Passenger/Rider iOS App
Passenger/Rider Android App
Passenger/Rider Web Panel
Driver iOS App
Driver Android App
Driver Web Panel
Hotel Web Panel
Sub-Taxi Company Web Panel
Manual Dispatcher Panel
Billing Administrator Panel
Administrator Web Panel that will help manage the full workings of the App including Passengers, Drivers, Payments, Surcharges, Vehicle Types & their Commission Rates, Reports, etc.
Uber Clone Features
Why Pay For Something That We Offer for Free
Licensed Source Code

Upon the delivery of the apps, we'll send you licensed Uber clone source code for Website, iPhone & Android App that will allow you to modify / customize the code as per your requirement. Your in-house team or your local company will then be able to make modifications in it.

Approval Of Apps On Play Store

We are fully responsible for our work and our Apps. Since we follow optimized and rigid methods to develop the apps, they get instant approval on the Apple/iTunes and Google Play Stores. We will ensure that your white label Uber clone also gets instantly approved by them and doesn't get rejected for any technical reason.

White Labeling

Our package includes White Label Uber clone app and Web Panels on your company's name and brand at no extra cost. On your Apps or Web Panel's, we will nowhere write or say that yours Apps are developed or maintained by us.
12 Months Support

You get 12 months support for the product, so you can continue to open tickets and post questions, etc in our support system. *Change request not covered.

Manual Taxi Dispatch Panel

Normal people just give you a call and you book taxi for them through our advanced Manual taxi Dispatch Panel. Get God's view / Satellite view of the city and see all taxi available on Map. Manually or auto allot the requested ride to the Driver who is nearest to the user's pickup location.

Payment via Credit Card, Cash or Wallet

Passengers can pay the Driver by either Credit Card, Cash or Wallet. If the payment is via Credit Card or Wallet, then the money will automatically be deducted once the Ride is completed. You can have all 3 methods on your taxi booking app or 1 or 2 preferred method of payment from these 3 as per your business market.
Get Apps in your preferred Language

Along with English, your one primary language or lingua franca will be integrated into your system for free. Let us know which language you need and we'll integrate it into the Uber script clone. This includes all languages ranging from Portuguese, Spanish, French, R2L Languages like Persian, Arabic, etc.

Get Apps in your preferred Currency

Your one primary currency will be integrated into the system free of cost along with the USD. Let us know which currency you need and we'll integrate it into the Apps. This includes all currencies ranging from EURO, AUD, CAD, BRL, GBP, MXN, ZAR, IRR, TRY, AED, etc.

Internal Chat

Allow Driver and Rider to text chat with each other using our internal Chat App once a ride is booked until the ride starts. All chat logs will be stored in your database so you keep a legal record of their conversations.
Strict Observance of Privacy Policy and NDA

Our customer's success is of utmost importance to us. This is why we adhere to a non-negotiable non-disclosure agreement. We understand that you would never want your competitors to find out who developed your Uber clone app originally so that they can never avail an enhanced version of the same app and beat you at your own business. This is why we never disclose your name or the name of the apps that we have built for you in our portfolio.

iOS App Rejection Support for Free

We've been around for quite a while. We've been launching an average of 2 apps per day across the iTunes play store. We know what gets rejected and what gets accepted. We will ensure that your taxi iOS app doesn't get rejected at all for any technical reason in the iTunes Play store. If there is any other issue apart from technical, we'll still stand by you and give you the necessary guidance to get through to the app store.

Android App Rejection Support For Free

We are proud to inform you that we have launched over 480 apps till date and therefore can say that we know the ins and outs of getting an app accepted on the Google Play store. We are there with you throughout the process of getting your taxi android app launched and installed for Android. We assure you that your app will not be rejected due to any technical reasons at all. For any other reason, we will be your ethical guides till your app is launched. This too is a service that we are offering for FREE!
Pickup And Drop Restriction Using Geo-Fencing

Avoid high risk or crime prone areas for pick up and drop with the help of our FREE GEO fencing feature. This feature will enable you to mark areas as "out of bound" to avoid any unnecessary troubles.

Preference Based On Gender

You can easily give a female friendly option to your drivers and riders with this feature. Women drivers can choose women only passengers and women passengers can choose female drivers! This feature has been built specially keeping in mind the safety and security of your female users.
SOS / Panic / Emergency Button

The Panic Button feature helps your customers to utilize it in case of an emergency. This button will immediately put him or her through to the police control room apart from three emergency contacts listed by the customer in the Uber clone app.

Pubnub Integration

To show a smooth movement of the cars across the map that will set you apart from the other apps, our pub nub integration is the best taxi booking app solution. This too is a FREEBIE from our end.
Constant Gps Tracking For Legal Protection

The GPS tracking system ensures that you can always keep a tab on where every individual car of your fleet is apart from which rides are going on and where are they headed. Every "ON TRIP" driver is traceable. In case there are any legal issues you will also have an access to these details for assistance.

Sql Injection Proof Coding Structure

In order to make the system more robust SQL injection type algorithms have been impletmented. A very systematic procedure has been followed to maintain security for the Uber app clone.

Seo Settings

We offer first-class SEO services to make certain that your app can be merchandised well and can become more and more available for your customers. Any setting associated with SEO of all web based pages can be handled from the Administration Panel.
4 ways to Login/Register

Allow users to login / register via Phone number, Facebook, Google Account or using any Traditional Email account. This way, we allow riders to easily & quickly register with our Apps. More users means more business. All registrations will be verified by OTP/SMS and thus our Uber clone software will not allow any fake registrations to happen.

Advanced Reports

Have access to advanced reports which will assist you in planning your business and to make future decisions. The major reports include Payment Report, Referral Report, User Wallet Report, Driver Payment Report, Driver Log Report, Cancelled Trip Report, Ride Acceptance Report and Trip Time Variance. These reports will let you know the revenue/profit you are generating, what you need to pay Drivers, how many rides has a Driver Cancelled. You even see the detail of rides that were Requested, Accepted, Cancelled, Ignored, Completed, etc in certain time.

Other Top Features

Hundreds of advanced features that no other Company's App will have. Eg. Auto Toll Calculation, Waybill, Surcharge, Cancellation Fees, Tip, Gender based Preference, Handicap Accessibility, In-App Notifications, Taxi Hailing, Restrict Negative/Crime prone Areas for Pickup & Drop, Advanced Analytics, Pubnub Integration, Option to use Waze or Google Maps, Heat Views, Panic/Emergency Button, Book a Ride for later time, God's Eye/Satellite View of your city, etc.
Check all our Advanced Features.
Clone Uber Paid Addons
Corporate Rides

Your users can now book a ride for their personal use or for business purposes using this feature. Fares for the business rides are borne by the Company.

Car Pool / Ride Share

Carpooling will allow car owners to offer rides in their cars to multiple people along the same route. A single ride will get you multiple bookings.

VOIP based Call masking

No need to dial up for call masking! with this new feature call masking is achieved by calls over the Internet with VOIP.

KIOSK Booking App

The Kiosk app will allow users without the taxi booking application to book rides using the fixed Kiosks placed in different hotels, or other popular destinations.

Hotel/Tourist Office Booking Panel

This feature will enable tourists to book a ride on your Uber app clone with the help of the hotel reception. The hotel reception makes a manual booking for them on request.

Company Dispatch Panel

Manual bookings are now possible for users who dont have the app. The passenger can simply call the company admin for a ride request and the company admin makes a manual booking.

Admin Rights & Roles

As a super admin you can give restricted rights to sub admins like Accounts, logistics etc.

Tracing Ride by Family/Friends

Your users can feel safe now with the live third party tracking feature. The rider can send their live location tracking link to a third party.

Advertisement Banners

Advertise using your first screen. Use the app splash screen to highlight new features, promotional offers and more.

Scan Credit Card for Payment

The Card.io features enables tap and go payment for card users without the need to fill in all the card details.

Realtime Chat with Support Team

The Uber clone app allows the user to communicate with the admin of the application directly using the chat feature.

Block Fraud Riders/Drivers

the admin can block profiles of the users based on their behavior on the Uber app clone. If a driver or rider cancels too often the admin can block their profiles.

Shop/Stop/Eat while Riding

In transit shopping can be done with this feature. This feature allows the user to "pause" the ride in case stops are made on route for shopping etc.

LinkedIn Login

Users and Drivers can log into the driver and rider application using LinkedIn. It is easy, convenient and fast.

Real time Currency Rates

Automatic currency exchange rate is entered by the taxi booking app as the rates fluctuate. The admin will not be required to enter it manually.

Airport Rides/Surcharge

The admin can charge an additional surcharge on any ride coming to the airport or from the airport by geofencing the area.

Child Seat Preference

Users can select cars with a child seat in them. This option will be available in the "Preference" button.

Book Ride for someone else

Users can now book rides for passengers who don't have the rider application. They can provide the passenger's name and phone number for this.

Newsletter Subscribe

This feature allows admin to get dabase of the users. Every user that selects the Newletter subscribe option will be listed with them.

News Feed

Enable your users to take a look at the various important promotional news regarding the app and notifications for the same from right here.
View more detail
New features of Uber Clone available from 10th March 2018
Stop Over Points
What if your rider wanted to stop over at multiple points while travelling in your cab? Well, our Uber clone offers the Stop over Points Feature which enables your rider to visit as well as pause at multiple points in the middle of their trip.
This is a very enjoyable, easy as well as cost-effective way to ride for your riders as they get empowered to do a pickup or drop anywhere with their family, friends or even their colleagues.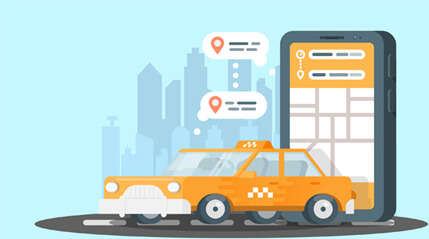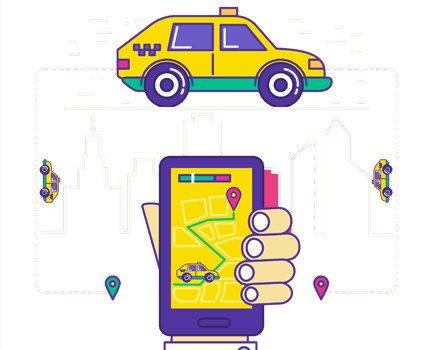 Day Trip
Are you in search of a solution which would help your rider and empower your driver at the same time? Then let us share with you. Our Uber Clone Application offers a unique feature namely, the End of the Day Trip which empowers your drivers to decide the trip according to their choice
As soon as your rider selects the trip and the driver feels the need to end their trip and go back to their location due to any reason whatsoever, they can do so and take the benefits of the trip while going to the pickup location of your rider.
Call Masking
Call masking is a very significant safety feature that you don't want to miss out on! You don't want to put at risk the wellbeing of your clients. This feature conceals the personal phone numbers of both the riders and the drivers in case they call each other to discuss pick up.
All your female clients will appreciate your efforts in taking care of their safety!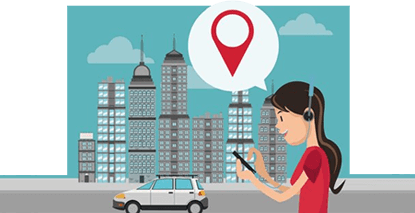 3
No need to pay for upgrades anymore! We bring to you the best upgrade offer anyone in the industry has ever heard of.
3 full years of annual upgrades for your Uber clone Script! Just ask us for the updates and we'll give it to you!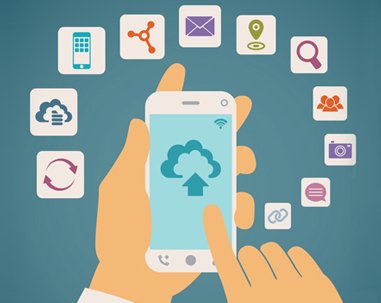 Cool Car Rentals (Available from 15th May 2018)
Your taxi booking app is even better now with the added feature of Chauffeured Car Rentals. Let your customers hire a car for a fixed duration and distance at a particular rate. All fields are dynamic so you can set prices just as you like!
Uber Clone Advanced Features Flows & Visuals
Clone of Uber Most Crucial Step - Make it super easy
Buy Uber Clone from our company and leave everything to our experts. Here we'll show you some of the advanced features of our Apps. Let's start from Registration and Login feature. This is one feature will either get you millions of users or will fail in the market. In our Apps, a Rider can simply register & login into the app via Email, Facebook, Twitter, Phone Number and Google. This way, we make it easy for Riders to Register in your App and thus you cover most of the market in short time.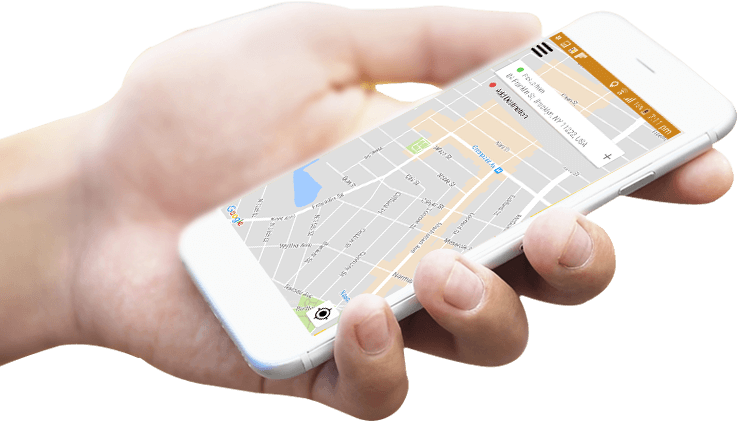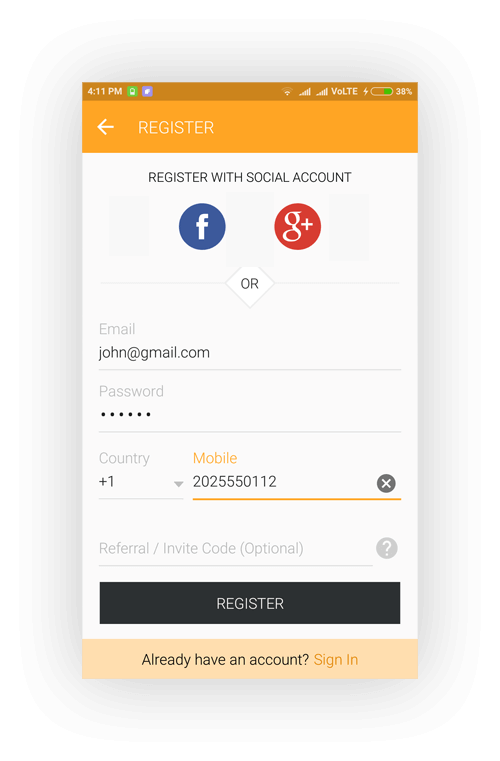 Unlimited Types of Cars as per your city with your city rates
With our Uber clone you get a feature that will allow you to set different cars for different locations and cities. E.g. My city likes Sedan and SUV Cars only. So the App owner will only set Sedan and SUV cars and their Rates as per my city.
Maybe there is another tourist city where people prefer all kinds of Cars. So in that city you can set Hatchback, Sedan, SUV, and Limousine Cars. And set rates & surcharges accordingly. Also define Driver's required documents as per that city's jurisdiction & transport rules.
This app is the perfect example of being able to use dynamic features of the admin to ensure maximum flexibility as per the local requirements. After all, the key to success is to understand the place where you are offering your business.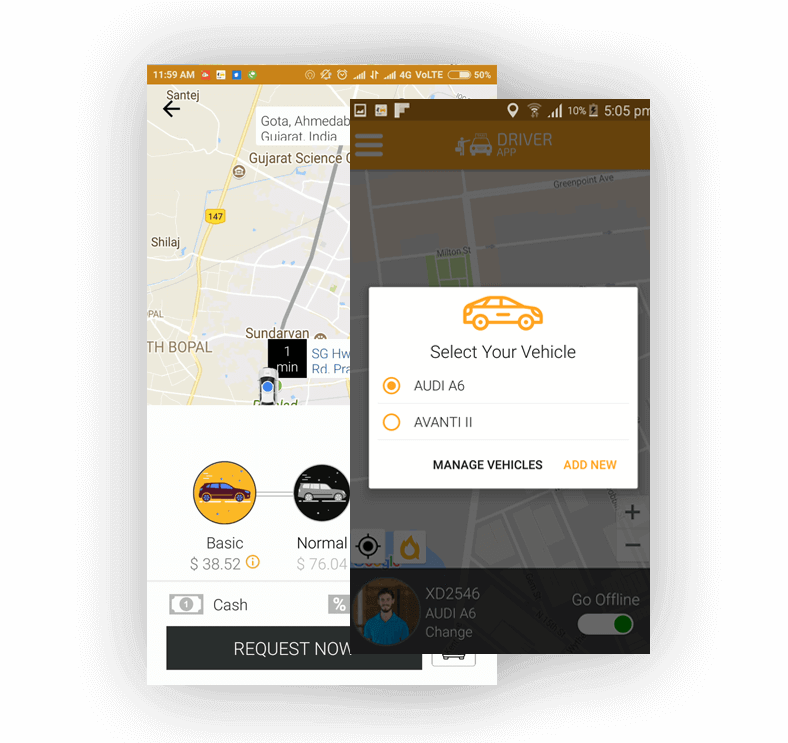 Uber App Clone has 3 algorithms for requesting Taxi
a. Just like Uber, every Taxi Driver in your X Mile/KM range gets request and who ever selects it 1st, get the Ride and comes for pickup.
b. The Taxi Driver who is waiting for Ride since a longer time in your X Mile/KM range, gets 1st preference. If he doesn't accept the ride, the request is then passsed on to the next. This method is called as FIFO.
c. The Taxi Driver who is nearest to Rider get's 1st preference. If he doesn't accept the Ride request, the Taxi Driver who is farther from him gets the request.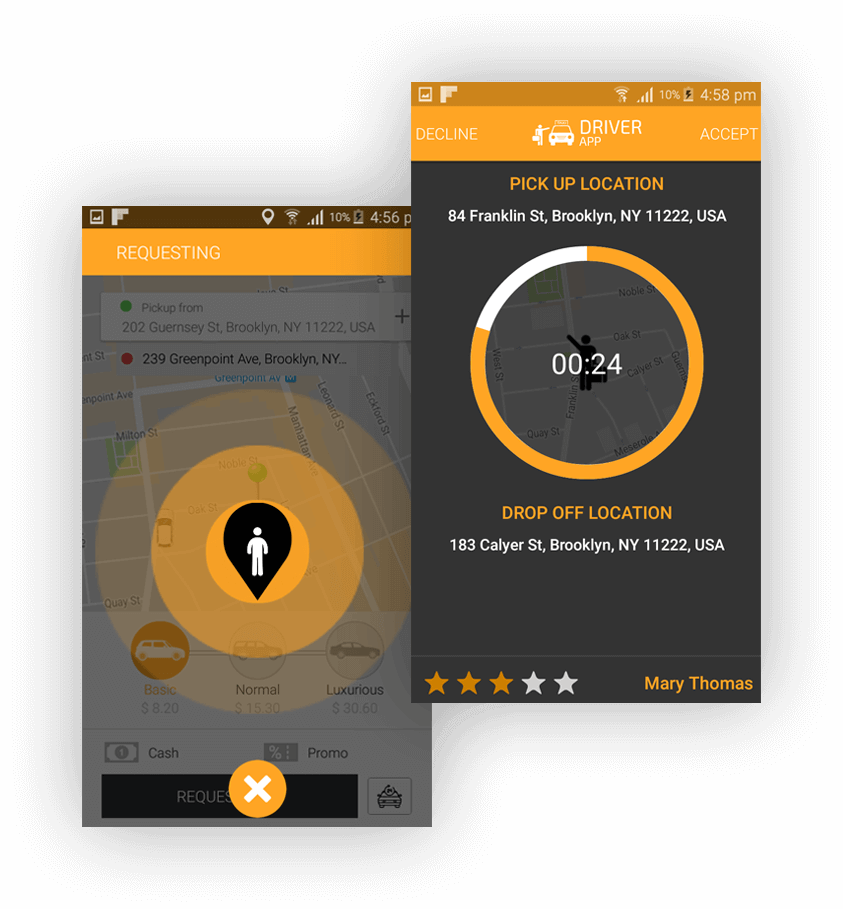 Apps Customizations
We will be available to modify the Apps for you, however in case, you want your internal team to take care of them, and we'll simply zip and send you the Uber Clone Source Code of our Apps.
We believe in empowering our customers to be independent. We don't want to give you an application for which you will have to return to us again and again for any kind of change. The app is yours and you deserve to have every part of it.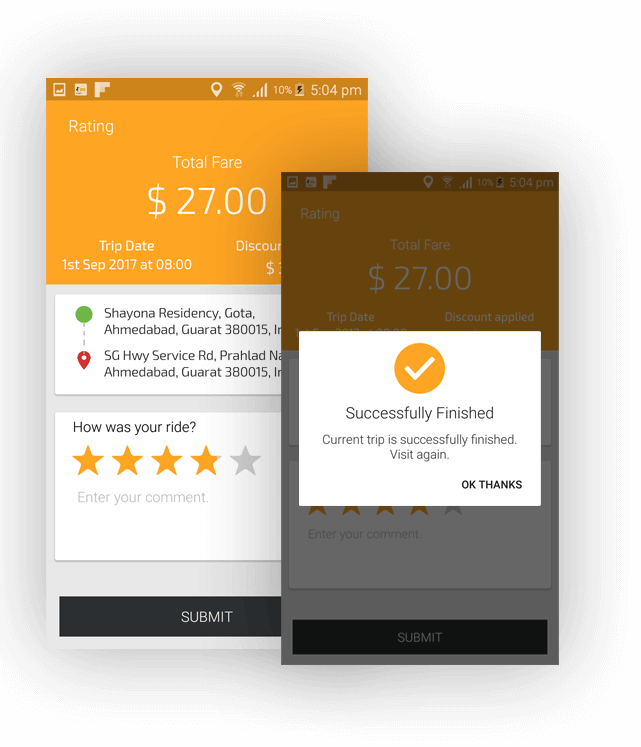 Generation of Invoices & Reviews/Ratings after Trip Completion
At the end of ride, view and get Invoice emailed to you with Tax & VAT as per your location. Let us know what rules of Tax and VAT are active in your location or as set as per your Transport Government and we'll set them for your Uber app clone. And after the ride is completed, let Driver and Rider review and rate each other. This way, you eliminate drivers who provide poor services and bring bad name to your Taxi Company.
The best thing about this app is that you can set rules as per your own specifications in the application. The app has been specially created to ensure that the entire trip can be conducted in the most seamless manner right from booking the taxi to invoice generation and reviews.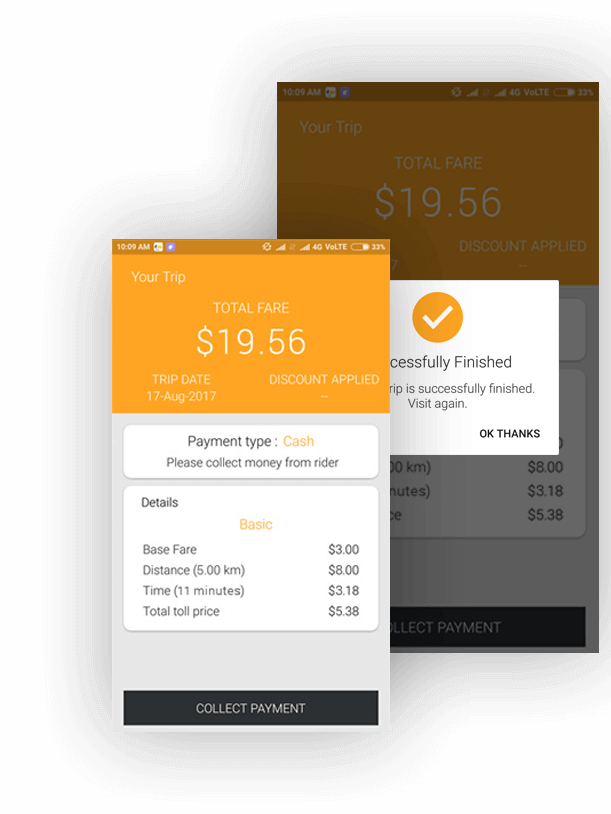 CUSTOM SUPPORT THAT YOU GET
Bug Support

We take pride in our work and that is why it is of supreme quality and a thoroughly tested and optimised Uber clone app. However, if you find any bugs in our code, please do report them and we will work on in with a turnaround time of 1 working day. This service will be provided free for the first year.

Licence For A Lifetime

Taxi Booking software that you get will come with a lifetime license for one domain/ brand. With a one-off payment, your software will be covered for the duration of a lifetime.

Linux Server Installation

You will not require expensive licenses to host the code, as the Web Panels will work smoothly in open source Linux Servers. You will be informed of the server configuration that will be required for hosting the code by our technical team.

Open Source Database

We use MySQL, which is an open source and one of the safest databases. You will also not have to pay exorbitant prices for license renewal every year.

Free Support For Banner Images And Changes To Text

If you require any text or banner image changes, our team will make the relevant changes at no cost to you for the first week.

Our Bug Tracking Software At Your Service

A thorough live testing is done on all over products, on the road and using different devices so that all the bugs are eliminated. However, if there is a bug in the Uber clone App, you just log into the bug tracking system and input the details. Our team will respond to your within 24 hours.

Open License Code For Customisations

We provide a 100% open license code that will allow all types of customizations. Any Senior Software Developer in your team will be able to make the relevant modifications in the Uber clone source code.
HIT THE MARKET IN 48 HOURS
Using our Uber clone for On demand taxi service, you can start your most profitable, automated mobile based venture yet, in less than 4 days. This time is required to configure & white label taxi app with your Logo, Splash Screen, Chosen Color Theme & Design Style, Currency & Language, etc. Have a look at our demo & pricing for Detail.
ALTERNATE VERSIONS AVAILABLE FOR Uber CLONE RIDE/TAXI
Our Expertise lies in the following Payment Gateways
We believe in giving you an taxi booking app that will help in building your business. But to do that, you will have to make sure that you pick the right payment gateway in order to facilitate smooth payment transactions. Our team has expertise in the following payment gateways for you! Choose the one that suits your needs!
Get the Language and currency of your choice in the app
Choose the Language and currency of your preference to be integrated in the Uber app clone as per your convenience!
COUNTRY
CURRENCY
APP LANGUAGE
ISO-4217 CODES

Brazil
Brazilian Real
Portugues (em português)
BRL

Canada
Canadian Dollar
English
CAD

France
European Euro
French (en français)
EUR

Indonesia
Indonesian rupiah
Indonesian, Malay
IDR

Malaysia
Malaysian Rufiyaa
Bahasa Melayu
MYR

Mexico
Mexican Peso
Spanish (en español)
MXN

Morocco
Moroccan dirham
Arabic
MAR

Nigeria
Nigerian Naira
English
NGN

South Africa
South African Rand
Lsizulu, LsiXhosa, Afrikaans
ZAR

Saudi Arabia
Saudi Arabian Riyal
Arabic (بالعربية)
SAR

Senegal
CFA franc
French, Arabic
SEN

United States of America (USA)
United States Dollar
English
USD
Uber CLONE SCRIPT TECHNOLOGY USED & SERVER REQUIREMENTS
eSiteWorld blogs
In the modern century of today, we can easily get everything just by touching our mobile...
BEST Uber CLONE
CubeTaxiShark has revolutionized the concept of earning from a ridesharing/taxi booking application. This app has been specially created to ensure that more and more people can use it. Uber app clone itself is a great combination of helping people find easy rides and allowing more and more drivers find jobs.
CubeTaxiShark is a breath of fresh air in an industry that is saturated with similar kinds of Uber app. Its flow and user interface are absolutely fluid and extremely user friendly. Using the latest technology in this taxi business, we have now prepared a taxi app solution for you that are not just unique but also very commercially stable and successful.
The basic purpose of building this taxi booking app like Uber is to ensure that more and more people can capitalize on the prowess of the Digital Wave. Today, everyone wants to be an appreneur because it is the easiest and the safest way to make an honest living.
Top features of the Uber script
We can assure you that it's close to impossible for you to find an clone of Uber taxi app solution that meets the standards of the CubeTaxiShark application. Being experts in the Uber like On Demand kind of applications, we have sold more than 600 apps worldwide and continue to grow at a very fast pace.
Indulge yourself in taking a look at the top features that set our Uber like taxi app apart from the rest in the market.
Our Uber clone app has been carefully created using the latest technologies
Every section of the taxi application undergoes rigorous Quality Checks so that you never face an issue
The app is seamless and fast enabling people to search for cabs within minutes
Comes loaded with industry specific features which will help in making the taxi business successful
Completely white labelled solution within just 3 to 4 days
Extremely fast turnaround time
Cost estimation or trip fare estimation which allows the user to know exactly how much the trip would cost when the ride is booked
We have made this Uber taxi clone available in both Android and iOS platform to ensure that your user base is massive
The app relies on Google maps for perfect navigation. Now drivers and riders don't have to give redundant directions as the map will lead them exactly where they need to go
Driver details along with star rating is shared with the user when the booking for the ride is made
Multiple payment options are available including Cash, Credit card; Debit card and wallet are available.
If you have been looking for an Uber like application, then this is your best option! Our apps are meant to help you succeed in your taxi service business! Mint money faster than you ever thought possible!
What we offer that is so unique?
When anyone tries to begin a taxi on demand business, their focus is to ensure that it can become profitable in the shortest possible time frame. We completely understand that sentiment and so have employed some the best minds in the industry to create this flawless application.
Being the clone of Uber application, a popular and widely recognized, we have put it through every possible scenario to ensure that you have a completely seamless experience. Our apps are strong, robust and absolutely state of the art!
We don't just give you an application. We give you leverage. We give you an application that makes the most sense. Our Uber clone script has been crafted to ensure that your business runs effectively and smoothly forever.
Customizable Uber clone source code
We offer you a completely open source code. We have a fixed focus of enabling your business to grow with you. To that effect, we bring to you the Uber clone source code which you can modify whenever you find it convenient.
When your taxi business grows at the speed we know it will, you will have to amend your taxi booking application. Make changes to it that suit your requirement. But should you be dependent on us for it? We will help you taste the independence and complete authority of owning your own application.
Customize and modify your Uber clone script the way you want it to be whenever you want it. Why pay us again and again when you can do it yourself. Just hire your own team of developers or ask your in house team to work on it and viola! Your Uber app clone or taxi app script like Grab, Pathao, Cabify, Mondo Ride, Arro, inDriver, Flywheel, Twende, Hopp, Oga Taxi is ready.
Dynamic Admin Panel
You want to run your taxi app in multiple cities and have different rates for everywhere? Well, our app has a very dynamic admin panel that will help you set different rates for different cities, multiple kinds of vehicles for rides and much more.
Why stay limited to cars when your taxi app can do so much more. Introduce bike taxis and much more with your app. Give your users an experience like never before so that every time they have a requirement, they can only think of you!
Everytime someone takes a trip, you earn a lot of money! Your app is the single most efficient transportation application that your customers would have ever seen. We want you to succeed and make the most of this technology.
Give your drivers a never before opportunity
This is the time for you to give back to the community as well. Allow people to earn more money by using your app. We have prepared this application such that it helps in making the most of technology to help people around you grow with you.
There may be many mobile apps that offer taxi companies to bring a digital platform for others, but our app is such that you can even allow bikers to join it and start making money. Whether your driver has a bike or a car, they are eligible to register in your app and start earning. And while they do that, you keep earning a handsome commission as well.
Technical Support
We know that our app is one of the best ones available in the market because of genuine customers like you. Each time we launch an taxi service app, a happy customer pats our backs! But we don't let success hit our heads so easily.
We may have built the best taxi booking app solution but we stand by it too. We will not leave you alone and let you wonder how to get help when you need it. We have a dedicated team of expert professionals working round the clock to assist you.
We have full faith in our product and we understand the significance of an operational business. This is why we offer you the right support with the urgency if and when you need it. For the most part, our clients just like to call us to say hello, but if you call us for help, we'll stand right by you.
Technology Upgrades
Technology is like a river that is flowing continuously. We have therefore put all our muscle in Uber like app development that is not only robust but also seamless and absolutely simple to operate. However, whenever there is an update or upgrade in the technology, we will be happy to provide you with the same.
We are proud of our creation and would love to ensure that you have nothing but the latest app in your hand. We move forward with a single vision to ensure that we can pioneer in technology. We won't leave you behind!
Why trust us?
When you make an investment for a business on a product a hundred things may run through your mind. Why trust them, what is the guarantee that they will offer me the right product and so on and so forth? We are here to put those thoughts to rest.
We understand your predicament when you buy an Uber like taxi booking software from a company. We don't want you to move ahead in the blind. This is why, we offer you the chance to take the live demo of the application for as long as you like.
Yes! You heard us right. Download and use our app for as long as you like for NO COST at all! Experience what your app will look and feel like for FREE and only when you are satisfied with the product, you can go ahead and make the purchase.
Customer satisfaction is the only way of progress. So, we won't let you down. We will only bring smiles to your faces and money to your bank accounts. That is the zeal with which our team works on each and every project that we undertake.
No false promises
We may be the best mobile app development company making the finest Uber like taxi booking apps, but we always respect limitations. We know what we can and can't do. So, we would never take your money and make false promises.
Unlike others in the market, we stick to our word and we are a business here to stay. So, we will always ensure that we only promise you what we can offer to you. We promise to only offer you the services that we know full well. If we don't have expertise in it, we will let you know about it right in the beginning.
Our principles have helped us grow as much as we have. We will not let them go.
Go Global
We have big aspirations for you. Our dream is to make sure that you can launch your app all over the world. This is why we help you with a taxi booking app solution that is global in nature. Yes! Our white label taxi booking app is one with the multi currency and multi language options.
You can have as many languages as you like in the application and you can have as many currencies as you like on the app. Launch in every country of the world and make a huge empire for yourself! This is the best way for you to succeed with our robust Uber app clone.
Whether it is French, Spanish, Portuguese, Arabic (RTL) or any other language in the world, just let us know and we will get it in the app for you. Whether it is Lira, Dirham, GBP or Real, all you need to do is tell us that you want it and we will make sure that your app has it.
Responsive design
This taxi app is meant for the masses. This is why we have made sure that everyone on any kind of platform or device can access and use your app. Our app is adaptive. It changes according to the device and the platform.
We have put some of the best minds in the industry to create a flawless and a responsive design for the application. This makes sure that whether your user is Android or iOS; they can download and access your apps. Whether your Driver has a small phone or a big one, they can start getting jobs.
The more the users, the more the rides and the more the rides, the more money will you stand to make. This is the best in class solution waiting for you to make the most of it! Take the jump now and be the king of the Taxi service business.
What you get
We offer you a complete and holistic solution. When you make a purchase from us we give you turnkey, business ready solutions unlike any of our competitors in the market. Want to know what all we offer? Take a look:
The Driver App
We offer an Android and iOS app for the driver to make sure that they can register into it and start getting jobs. These apps are the service provider end of your business.
The Rider App
We also bring the User/Rider app in both Android and iOS to make sure that every kind of user can download and register into the application and hire rides whenever needed.
Website
We offer you a marketing website which helps in establishing the online identity for the app and your brand name. This website will be responsible in making your brand a recognizable identity all over the internet.
Web Admin Panel
This is the master key of your app. Keep a watch on exactly what is happening from right here. Add/modify commission values; add vehicle types, set fields and rules for your drivers and much more from right here.
When you say you have bought an Uber clone taxi booking app script, you need all of this to run your business. We will give you all of this and that too in just 2 to 4 business days! If you have any other queries and doubts, feel free to visit our office at any time or give us a call.
We have been told we are wonderful hosts! Come to our office, watch the team work on your project and take the app with you! If you are satisfied with the demo, we are happy to assist you all the way over a call as well!