Step by Step Working of UberEats clone app
Have a look through this intuitive flow to get an idea of how the food delivery app works and operates.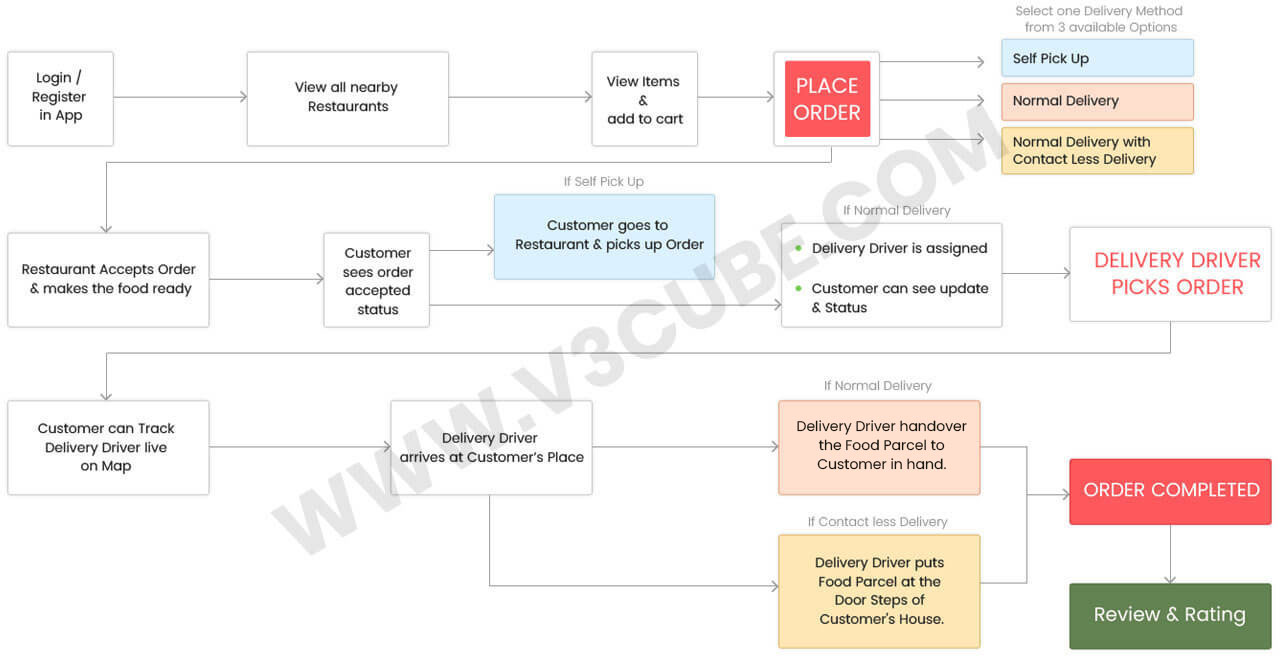 Exciting New Features in the Food Delivery App
Business Models We Cater
Single Food Store

In case you want customers to be able to get access to different restaurants nearest to them this app like UberEats will help you do so.

Food Delivery Startups

You can also use the app as a personal app in case you are a single restaurant and register on it and start bringing revenues your way.

Food Chains

Are you a chain of restaurants, then this app will help you give deliveries to your customers by giving them access to all those chains in an easy manner and bring enormous money your way.

Cloud Kitchen

Say goodbye to expensive rentals. Manage your Food Deliveries with our app integrated with Cloud Kitchen feature that streamline and manages your home delivery, and takeaway orders, managing it all seamlessly from one place.
What You Get Your Key Getaways
As you purchase the UberEats clone script, we shall ensure that revolutionary food delivery experience is made everytime. Thus, to ensure you do that here's what we give.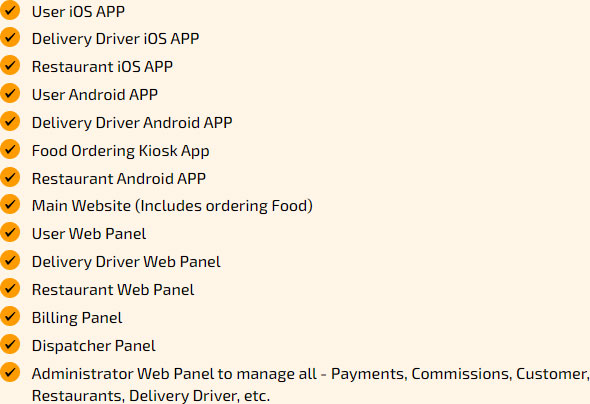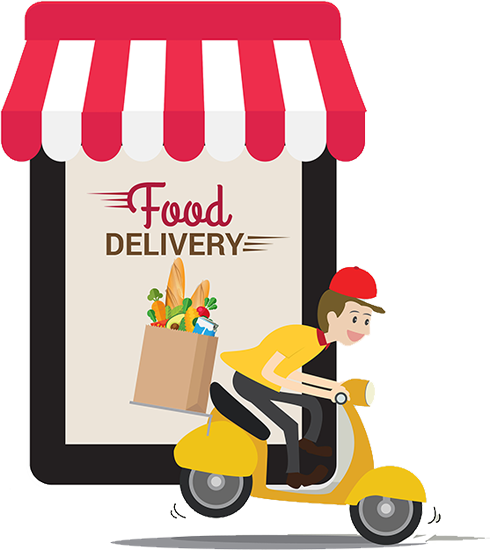 Accept orders in all ways and earn big money
This app will help you accept orders via the website, the phone, through the app and even by placing a call to the restaurant.
Transform food delivery with an intuitive app
Customer App
Driver App
Restaurant App
Website
Admin Panel
Industry leading features in Our Food Delivery Application
Self-Ordering Food Kiosk Solution
Our Self-ordering Kiosk Food Application is designed keeping in mind "The New Norm - Social Distancing". Now that restaurants are finally opening up with limited entry, and meanwhile, Entrepreneurs looking out for the opportunities to multiply their revenues via On-demand Food Delivery App – buying our FOOD KIOSK SOLUTION guarantees to grow your cash flow.
Self-ordering Food Kiosk Solution increases more walk-in and takeaway order keeping social distancing in place.
Modern Highlights Of Our Food Kiosk Solution
100% owned to your business brand
Effortlessly runs on any Android devices
You will get 6 mobile apps over IOS/Android, 3 level web-based admin panel, website restaurant including KIOSK Food Application
Well-designed, built-in features include Dine-in, Take Away & Delivery
Easily manages the take-away and delivery orders without needing the staff
Option to print receipt in Kiosk, Cash/Card, etc.
You will have complete control over your business activities. Admin panel to manage Food Menu, Orders, Customer data, etc. on-real time basis
The solution is personalized end-to-end to make it go in line with the food delivery app.
100% user-friendly - feels amazing ordering effortlessly via large-screen displays
Customers' orders more when they see the full menu in one place.
One-time development investment - if u wish to keep this pointer.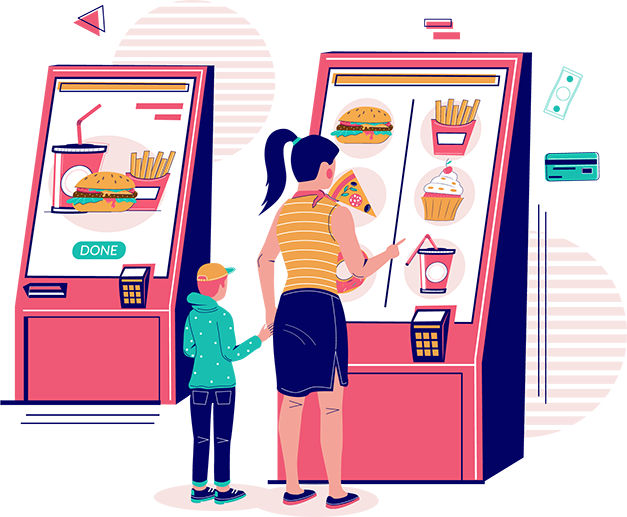 Who should buy this apps like UberEATS?
If you are looking for a reliable, credible, safe and sure shot way to make money, then YOU should buy this UberEATS clone. This app has been designed specifically to ensure that you as the app owner have to put in the least amount of effort in your business.
Every functionality, calculation, transaction and report is handled by the app automatically. This means that once you buy clone of uber for food delivery, you only need to focus on marketing it and nothing else. Spread the word about the most seamless and user-friendly food delivery app clone that the world has seen till date!
White LabelFood Ordering App
The UberEATS Clone App is meaningless if it isn't white-labelled. Your dreams, your business and thus it deserves your name not ours!
You had the courage to have a business and thus we shall offer you your dreams in the form o UberEATS clone, your online food ordering app white labelled for you!
We shall make sure that nowhere in the app is our name or logo present.
As soon as you come to us with all the ideas you have for your app, leave the rest to us as we shall ensure to offer you a fully white labelled app with your brand name and logo as well as the language and currency of your choice to help you run your business living in any corner of the world!
Unique out-of-the-box features of the UberEats app clone
Take a look through the different features that you will find and come across in the food delivery app maze for the customer, the delivery driver, the restaurant as well as in the website and the admin panel respectively.
Customer App
Delivery Driver App
Restaurant App
Website
Admin Panel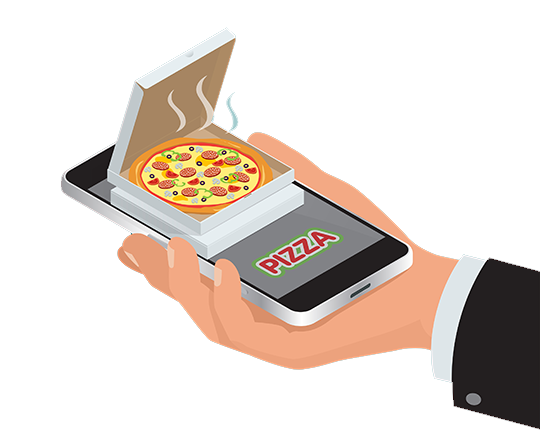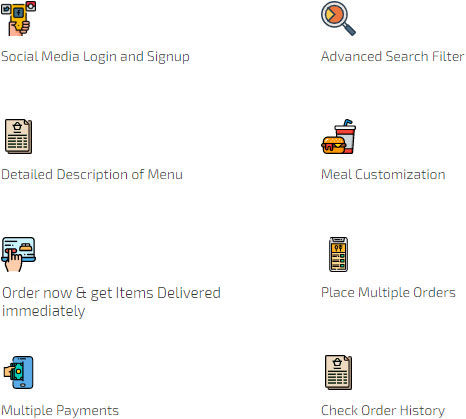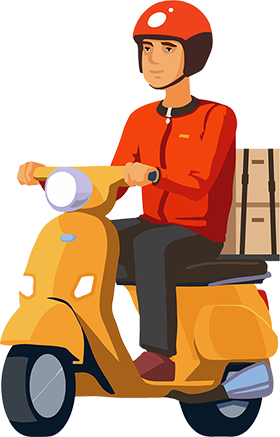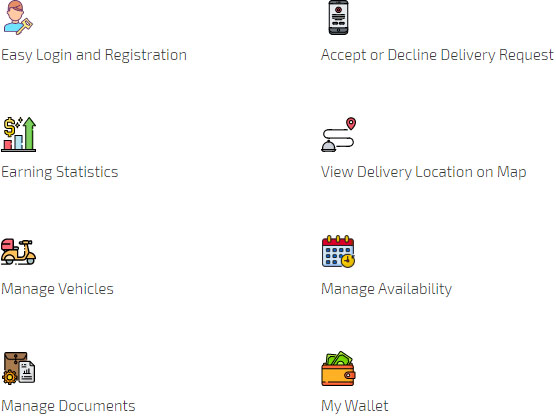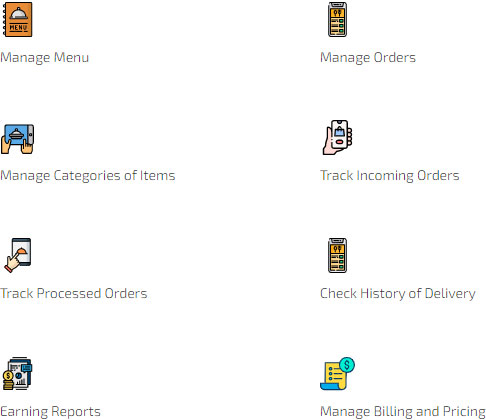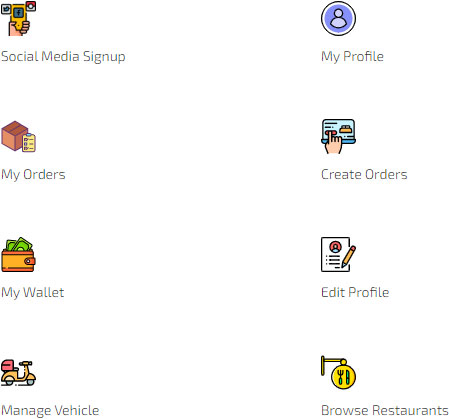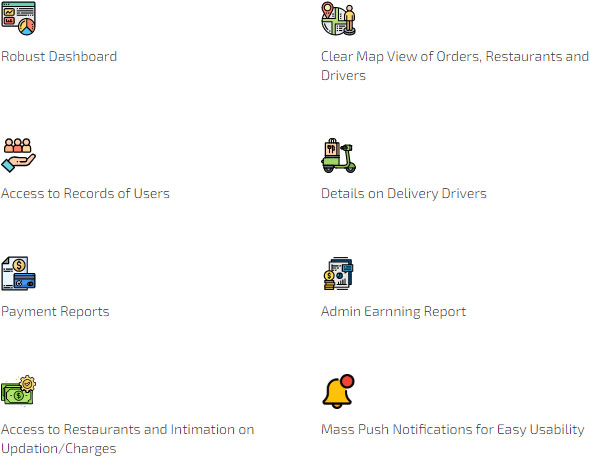 User Friendly Website and Admin Panel
This section showcases the look and feel of the Website Frond End and Admin Panel that you get with your On Demand Food Delivery App.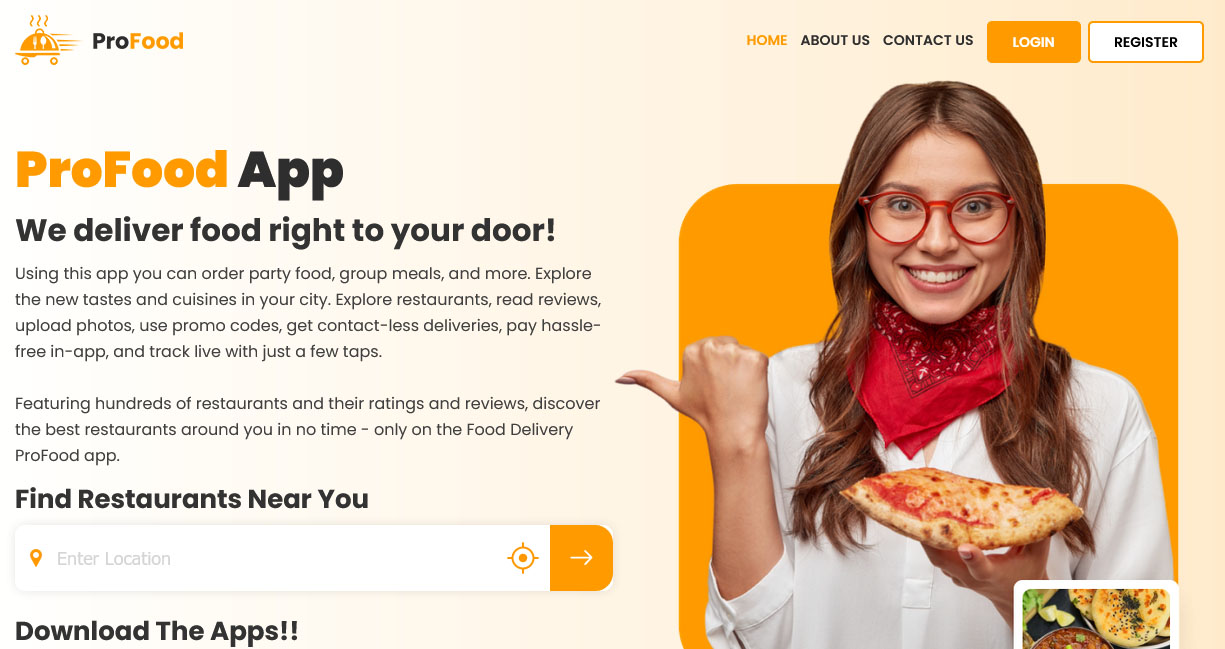 Responsive Website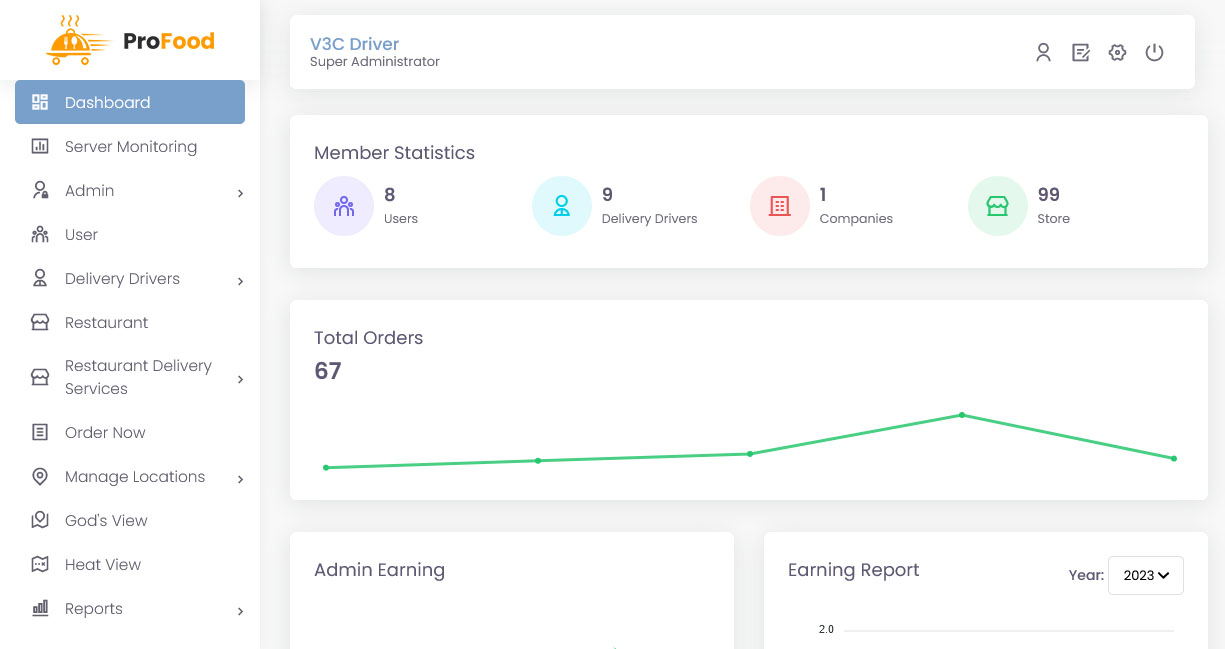 Admin Panel
Approximate Cost to Build the Food Delivery App
It is not a child's play determining the approximate cost you incur to build the food delivery app as in case you build it from the scratch you pay more. Thus to make sure you don't pay much here's presenting you the attractive Shark Package that will help you bring enormous profits right from Day 1!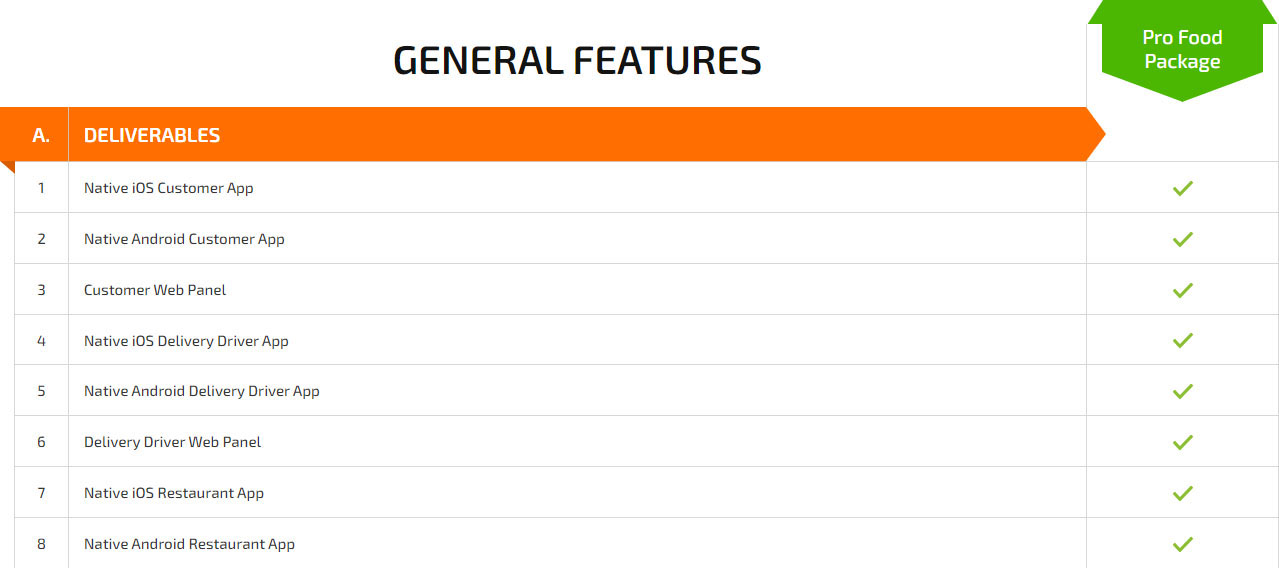 View Features & Pricing
Buy Now
Testimonials
These testimonials that we have brought here in front of you with the consent of our clients will help you get an insight into how we operate, their experience of doing work with us and so on and so forth.
Miscellaneous Other Deliveries
Observe the other different deliveries you can make and bring money your way right from Day 1!
Adapt your UberEats clone app to your language and currency
Launch your profitable food delivery business living in any part of the world adding the currency and language of that region and thereupon making profits like never before.
| Country | Currency | Language |
| --- | --- | --- |
| US | Dollar | Spanish, French, Hawaiian |
| Brazil | Brazilian real | Portuguese |
| Saudi Arabia | Riyal | Arabic |
| Malaysia | Ringgit | Malay |
| Indonesia | Indonesian rupiah | Indonesian |
| Nigeria | Nigerian naira | Hausa, Yoruba, Igbo |
| Mexico | Mexican peso | Spanish |
| UK | Pound sterling | English |
| Vietnam | Vietnamese dong | Vietnamese |
| France | Euro, CFP franc | French |
| South Africa | Rand | Afrikaans, Sotho, English, Xhosa, Zulu |
| Germany | Euro | German |
| UAE | United Arab Emirates dirham | Arabic |
| Canada | Canadian dollar | French, English |
| Australia | Australian dollar | English |
Technologies Used
Our motto is to strive till perfection. We love technology and want to make sure that we can deliver the best products to you in the shortest turnaround time. This is why we rely on the best of technology. Take a look and decide for yourself.